This one has been bugging me for some time but I have only just been able to track down the culprit(s)
Often times I want to mute a particular effect in the mixer for a particular track so create an automation clip on the (green) on/off button next to the effect in the mixer effects rack: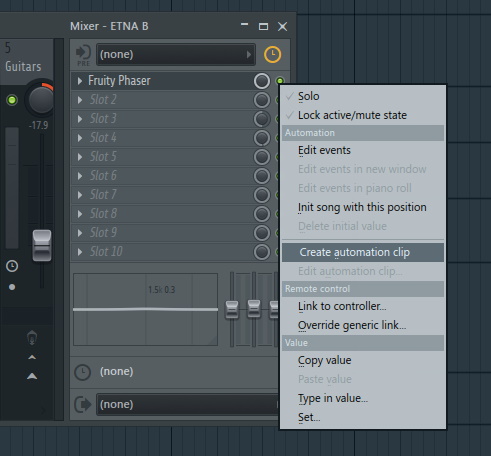 This works but regularly stops all meters on the Control Surface from working (I didn't notice this at first
).
I have tested this on the following control surfaces:
ICON Qcon Pro X
Behringer X-Touch
This happens when the Mackie Controller Script (built-in or Scripted) is used
Project File attached but this should be easy to reproduce.
Thanks.