Prang Alpha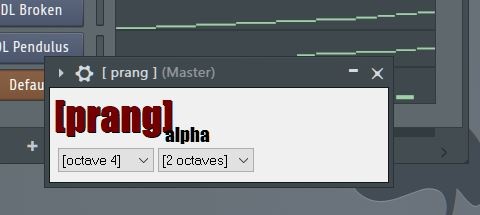 Download is here
or here
https://www.dropbox.com/s/g46ll913g8w2z1m/Prang.zip?dl=0
Using it is simple. Set the base octave (in FL's notation, C4 is "middle"), and set the number of octaves to expose.
Then you can link each key to a control in FL. Each key is exposed as an internal controller. Each controller reports the current velocity of the target key. 0 = unpressed.
enjoy.
currently i'm blocked on using some features of FL Studio due to a dev issue.
So this doesn't support MIDI looping yet. Future versions will, but i've decided to release this because the built in Keyboard controller doesn't do poly.
I'll add the note looping feature once I resolve some issues with FL's midi support